Industry back in Apple's crosshairs with retrospective 4.7 guideline reviews
20210825
Article first seen on EGR Global 20th August 2021 - Click Here to visit the site
This time last week, which happened to be Friday 13th, operators and app developers were cursing their luck after receiving notices that their current iOS apps didn't comply with Apple's requirements.
The message was clear: fix your apps or they will be booted out of the App Store.
This all stems from an announcement Apple made in 2019 that impacted sports betting and gaming HTML container apps (websites repackaged as apps).
The Cupertino, California tech behemoth wanted to see real-money gambling apps with code in the binary instead of linking out to a web server.
Essentially, the 4.7 guideline was stipulating that these apps needed to behave more app-like and offer an improved user experience over an operator's mobile website.
The news was a bombshell for RMG developers as it forced them to modify content to be embedded in apps and prevented sideloaded HTML5 games content.
Fortunately for the industry, Apple took the rare decision of delaying the original deadline. And in an even rarer move, Apple extended the deadline for a second time.
Now, though, Apple has been retrospectively reviewing apps and giving those with apps that don't meet the requirements of 4.7 a maximum of 30 days to rectify these issues.
However, that 30 days includes the review process; it isn't 30 days to remedy failings and resubmit a compliant app. This is an extremely tight deadline with all the recoding and resources required.
"Apple have realised there a number of products out there that aren't compliant with 4.7," says Stuart Godfree, managing director and co-founder of mobile tech specialist mkodo.
"Because it got delayed before Apple fully implemented it, I think people just lost focus on it. I do know that a number of organisations have just tried to ignore it rather than actually dealing with it head on."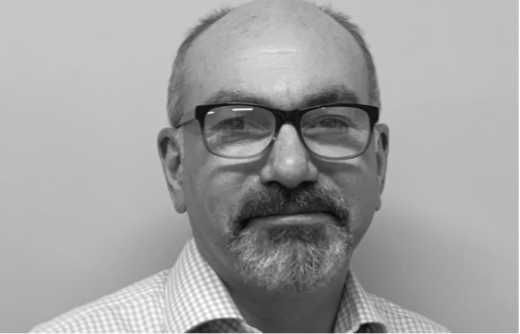 Stuart Godfree of mkodo
Yet Godfree deems it to be a "landmark moment" that Apple is now reviewing apps already sitting in its emporium and not just during the submission process.
The upshot is, according to the mkodo chief, that Apple has gone through all gambling apps in the UK and Ireland stores belonging to operators and "pulled them up".
This primarily affects casino products, particularly slots products, Godfree says, adding that many operators have found themselves in hot water.
"So, if you have a casino that has sideloaded content not included inside binary or using Apple's infrastructure, you will have received a letter. If you haven't, I think you will do soon."
Some operators and developers chose in the past not to update their apps as this would have meant adhering to the 4.7 guideline to pass through the review process.
The thinking was if they left their non-compliant products in the App Store then Apple would never go to the trouble of checking for 4.7 breaches.
Godfree comments: "What Apple are now obviously saying is, 'That's true, we will review your app at the review process, but now we will retrospectively review your apps as well'."
"That's the biggie; it's something we've never really seen from Apple before," he says.
"Because so many apps have not been updated since the new guidelines came into force, they've obviously decided that they need to do something to enforce the guideline."
"And the thing is about the 30 days is you have to get your product to Apple [and] through the review process in 30 days."
How long that review takes can be hit-or-miss. Often it depends on the person who reviews the app and whether it is a busy period for app and update submissions, such as before Christmas.
Godfree recently had an app for one of his gambling clients approved in just two-and-a-half hours, while on other occasions it can take several days, a week or more.
The extent to which operators have been affected by the 4.7 guideline was best illustrated by the usually guarded bet365 in a blog post at the end of July penned by Alan Reed, head of sports development, and Matt Mitchell, head of design and UX.
The duo revealed in great detail how a defunct technology, namely Flash, was deployed to meet the 4.7 guideline and overhaul the iOS app experience.
For those who still haven't adhered to 4.7, the clock is ticking. And fast.
"Those who have ignored it have got a real problem – they are going to lose all their casino content until they sort themselves out," Godfree states. "Most won't have the skillsets.
"This was clearly coming because some were just not looking to be compliant, so it's going to shake up the industry," he concludes.