Underused Features from iOS
20211012
Underused Features from iOS
Review of underused features from iOS that every lottery and iGaming operator should implement in their app.
Year on year, Apple releases a major iOS update, and this year is no different, with the next instalment, iOS 15, launched to our iPhones earlier this month. The software to its hardware, each iOS update is packed with new and exciting features to help augment the user experience on iPhone and iPad whilst aligning with the digital challenges of the world.
Although iOS 15 has only just been launched into the world, it is important to take note of past iOS updates and features which should, in our opinion, be implemented into any lottery or iGaming app as standard. Many of these features can help improve customer user-journeys, help operators further connect with players, and augment the entertainment factor.
In this article, mkodo reviews past iOS updates and picks out the top features we urge operators in the industry to implement pronto, starting with iOS14.
iOS14 Updates
Widgets: An addition to a user's home screen, Widgets were introduced with the purpose of communicating information to a user without having to launch the app. Supported in 3 different sizes (small, medium and large), Widgets can be designed to meet the needs of any end user. For example, operators can display certain game or jackpot values. Not to be played-down as a "knowledge share" activity, Widgets are a fantastic way for operators to entice the player to open and engage further with an app, by using deep-linking for example. Read more about iOS14 Widgets here.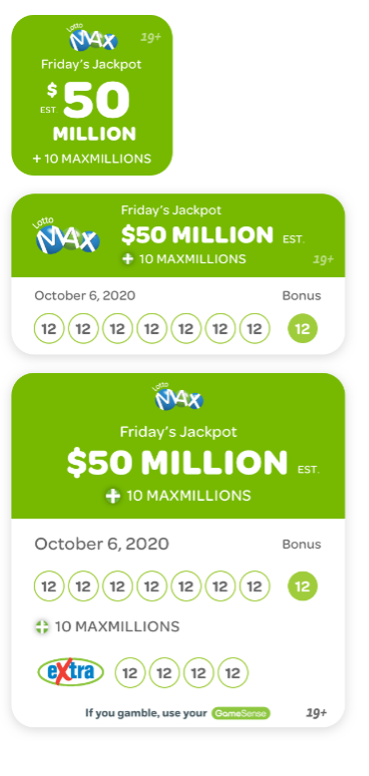 App Clips: Dramatically changing the way users install apps, App Clips allows users to have instant access to specific app features without having to download the entire app. Invoked, for example, by tapping on NFC tags, scanning a QR code or tapping a link shared through a message, App Clips have revolutionised how operators can elevate player engagement. For example, Lottery players can simply scan a QR code at the checkout and pick their numbers on a phone then save to wallet for future use. App Clips represent a huge opportunity for converting retail users to digital. Watch an example of App Clips in action here.
Previous iOS Updates
Sign-In with Apple: As part of Apple's push for better privacy and security, Sign-In with Apple is a native component of iOS and allows a user to set up an account using their Apple ID. This means there is no need to use a social media account or fill out forms with numerous criteria which can often be a lengthy process. Lottery and iGaming operators should leverage this feature to help advance players through a registration process in a timely manner. mkodo considers the registration process as one of the most important user journeys, as this can often be a user's first interaction with an app, so having the option for quick sign-up is key.
Biometric Login: Following on from 'sign-up' is the numerous 'sign-in' requests a user will make on any given Real-Money Gaming (RMG) app. There's no surprise that users love Touch ID and Face ID, as this replaces having to remember a password or create a new password when forgotten. Biometric Login expedites the login user journey considerably and is an incredibly safe and secure way to sign-in to an account. If regulation allows it, operators should adopt the use of biometric login into all their apps.
Apple Pay: Imagine this, you walk a player through the sometimes-tedious registration process, they find a game they're really excited to play and look to make their first deposit but can only do it with a physical card that they don't have on them. This doesn't have to be the case, should operators make the move to offer Apple Pay as a payment option. As a native iOS feature, this should be integrated into RMG apps to elevate a player's experience and overall ease of using the app.
Dark Mode: Introduced in iOS13, there are many benefits of Dark Mode especially from a UX/UI and accessibility point of view. Dark mode uses a darker colour palette for all screens, views, menus and controls, using more vibrancy to make foreground content stand out against a darker background which can help a user navigate content. Moreover, this mode can help protect the eyes from the traditionally blinding whiteness of computer and phone screens.