GEOCHAS
AR
®
Engage, Entertain, Enhance
Understanding the difference between VR and AR
In a Virtual Reality environment, nothing is real. Computer Generated simulations create artificial environments to look like real-life scenarios. With the help of a head set, you become immersed through visuals and sounds.
With Augmented Reality, Computer Generated enhancements are layered on to an existing reality to enrich the user's experience, by adding graphics or information to engage, entertain or enhance. AR can be viewed on every day devices, such as a mobile phone or a tablet, without creating a full alternate reality.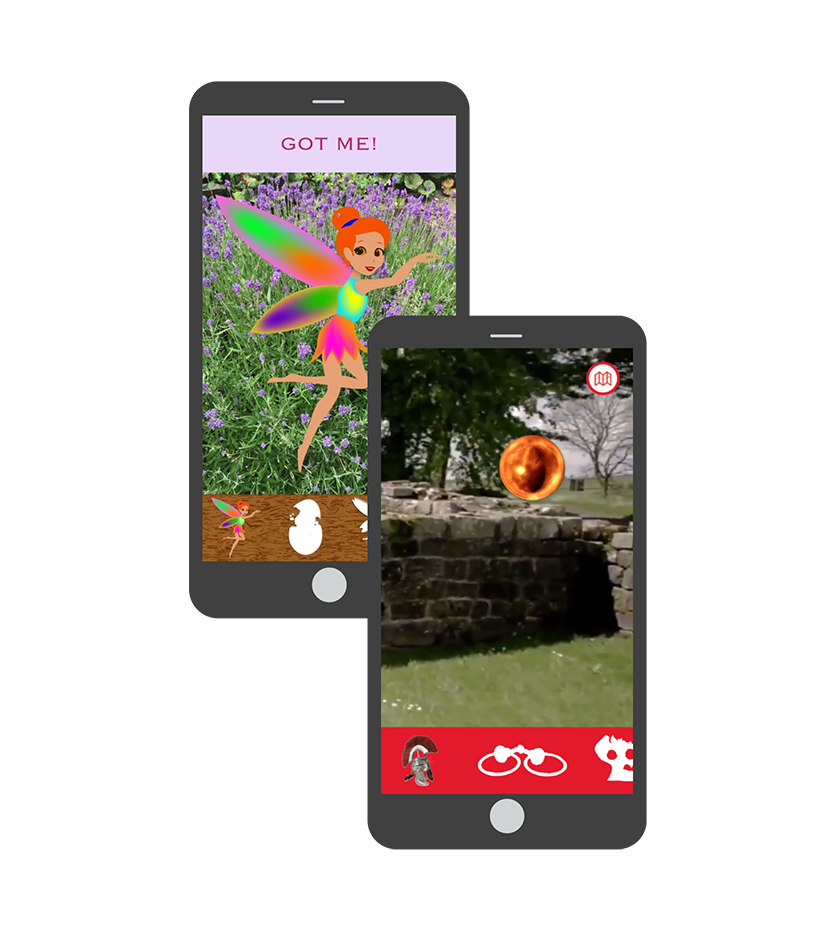 WHAT'S IS GEOCHASAR®?
The GeoChasAR® app is an Augmented Reality (AR) experience that encourages immersive interactions between people and their environment, through their smartphone or tablet. The customisable mobile app is branded for you, around your venue or promoting your brand in a broader environment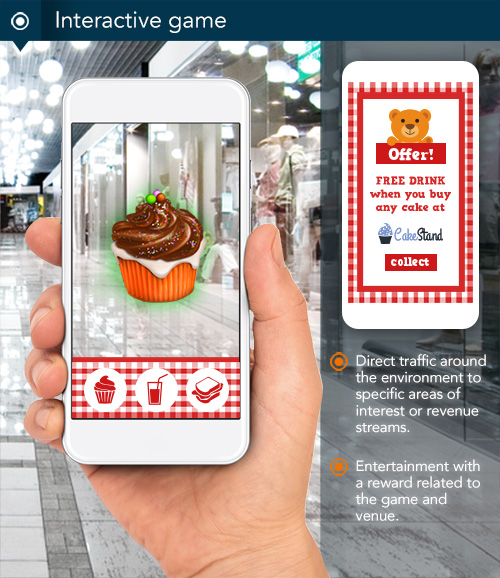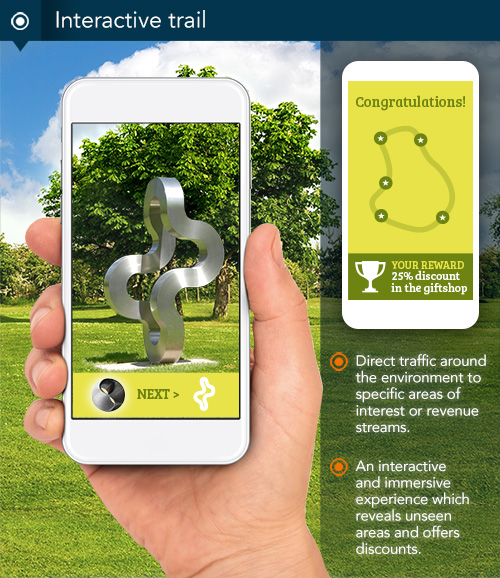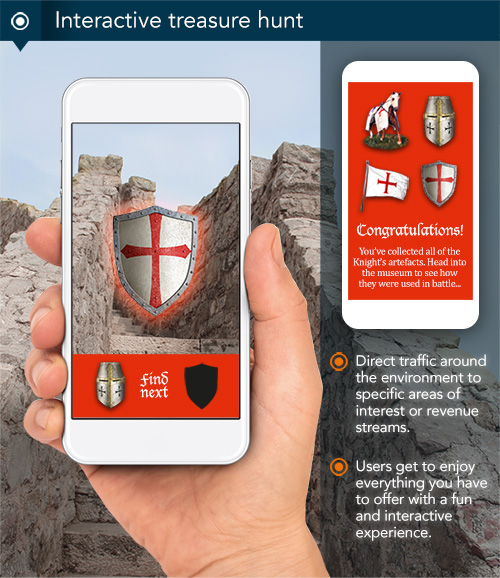 WHY IS THIS INTERESTING TO
YOU?
The AR experience is an innovative and interesting way to encourage additional brand engagement and revenue. It's a highly effective way of connecting with your audience, and inspiring interaction between your venue, your information and your brand.
It can add another dimension to your marketing by directing traffic around the environment, to specific areas of interest or revenue streams.
It can encourage visits to multiple locations and ongoing engagement through the inclusive push notification functionality.
There's an opportunity to gather intelligence about popular displays, offers or points of interest.
There's the entertainment factor of a treasure hunt or gamified tour.
It provides opportunities to collaborate with partner organisations, for example through brand placement and/or multi-venue usage.
It can generate direct revenues through in-app payments or donations.
The GeoChasAR® app can be built out with other app functionality and content relevant to your organisation.