LOTTERY AND GAMING
SPECIALISTS
We deliver world-class apps and digital experiences in the Lottery, Sportsbook and Gaming sectors.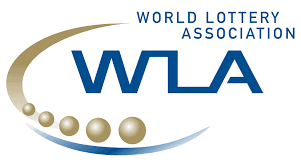 We are proud to be the first digital front-end specialists to be accepted as associate WLA members.
The multi-vertical apps we produce for our lottery clients maintain the all-important trust in the brand and excellent reviews.
We are driven by innovation and the passion to create engaging and entertaining apps, and our deep connection within the lottery market enables us to build leading, digital products that are purpose built to withstand the pressures highly-regulated markets globally.
We develop long term, strategic relationships based on our drive to deliver products that offer significant contribution to our clients and the good causes they support.
Lottery features:
Ticket Purchase
Subscriptions
Ticket Scanning
Digital Playslip
Fully Integrated Account and Wallet
Dynamic Jackpot Content
Winning Numbers
Jackpot Notifications
Multiple Vertical Implementation
iOS15 AND ANDROID 12
INSIGHTS